Showing:

All Access Control Products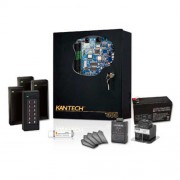 Kantech Starter Kits
Kantech is the industry leader in access control products, and their range of starter kits allow any size of business to build a system perfect for their unique needs. All systems are fully...
Sentry 2 Door Kit
An excellent value, the Sentry 2 Door Kit includes 1 cabinet mounted controller (standard or IP based), 2 proximity card readers, 50 proximity cards and the management software. Great for...

PLEASE NOTE: The products listed on this website represent only a small fraction of the full Eyewitness product line. While new products will be added to the site on a regular basis, customers interested in specific items are encouraged to contact us directly -- we have multiple suppliers who are able to provide us with virtually any security related product.