Video
Product Demos
Please use the contact form for any questions or needs that aren't covered in these videos.
Contact/Request Quote:
Click here
to contact us with any questions, or to request a free consultation and site evaluation. One of our customer service representatives will get back to you as soon as possible.
Featured Specials:
Alexor Wireless Alarm Package
RP EyeP Guard Indoor Bundle
New Products: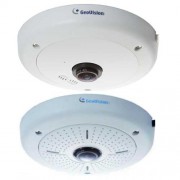 GV-FE Series Fisheye IP Cameras
RP EyeP Guard Indoor Bundle