Showing:

Surveillance ►&nbspIP Cameras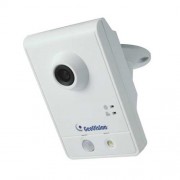 GV-CB Series Indoor Cube IP Cameras
Available in 1.3MP and 2MP resolutions, these compact cube IP cameras offer a solution for indoor applications when a small, non-tamper resistant camera that is easy-to-mount suits. Available in...

GV-FD Series Indoor Dome IP Cameras
The FD Series mini-dome IP cameras are best suited for use indoors where high resolution video is required. These day/night cameras feature vari focal lenses, IR LEDs and a 3-axis mounting...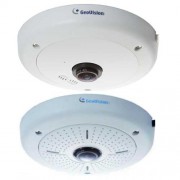 GV-FE Series Fisheye IP Cameras
Available in indoor and outdoor vandal resistant models, the FE Series fisheye IP cameras provide up to a 360° view and feature a built in microphone and speaker and multiple power options...

GV-MFD Series Indoor Mini-Dome Fixed Lens IP Cameras
The MFD Series indoor mini-dome IP cameras are available from 1.3MP to 5MP resolutions with 2.1mm, 3mm or 4mm lenses. Featuring a built-in microphone, low bandwidth usage and wide dynamic range,...

GV-VD Series Vandalproof Dome IP Cameras
The VD Series vandal proof mini-dome IP cameras are ideally suited for use when high resolution video is required in areas where the camera could be tampered with. The vandal proof case offers a...

PLEASE NOTE: The products listed on this website represent only a small fraction of the full Eyewitness product line. While new products will be added to the site on a regular basis, customers interested in specific items are encouraged to contact us directly -- we have multiple suppliers who are able to provide us with virtually any security related product.